February 15–23, 2023 | Oakland Convention Center & Virtual
DevExec World + DevLead
The Conference for Developer & Engineering Leaders
REGISTER
DevExec World — The Conference for Developer & Engineering Leaders
Are you a technical executive or leader? DevExec World is an exclusive conference investing in the development of leadership roles of technical managers & directors (CTO, developer, engineer, technicians) at all experience levels.
Co-located with DeveloperWeek 2023 — the conference features peer collaboration and expert guidance on hiring (and retaining) great technical teams, effective product management, productive team skill development, successful career advancement, and best practices for selecting and maintaining your technical skill set.
With brilliant speakers and practical sessions, DevExec World allows the opportunity to connect with hundreds developer, engineering & product leaders for 3 full days of programming on the DevExec World stage, while your EXEC Pass allows you access to all DeveloperWeek 2021 has to offer: 15+ Conferences & Tracks, 220+ Speakers and 100+ Exhibitors at the world's largest developer technology event.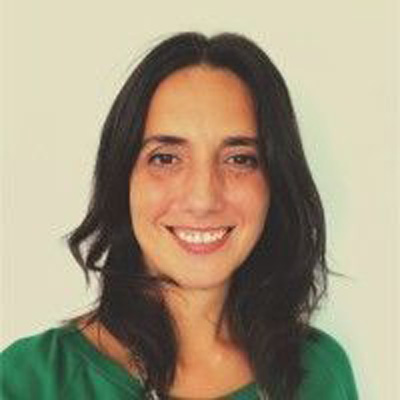 Valentina Alaria
Senior Director Product Management
VMware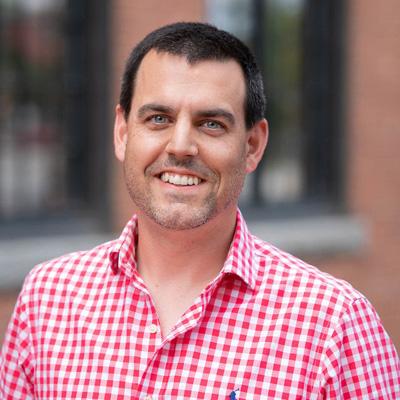 Eric Allard
Chief Technology Officer
SOOS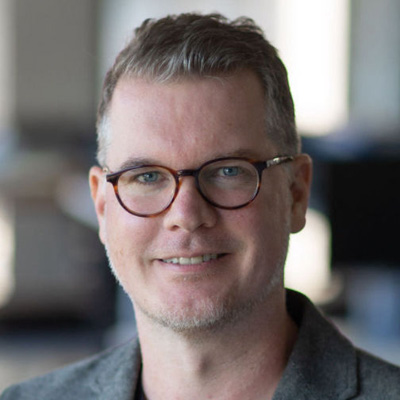 Glenn Barnett
Head of Strategic Initiatives
Jellyfish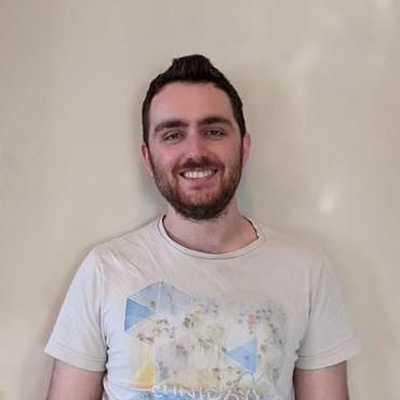 Gal Bashan
Director of Engineering
Cisco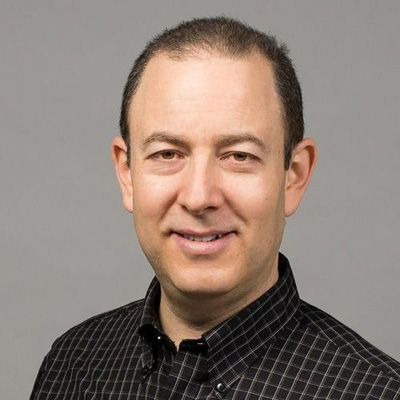 Gil Broza
Agile Mindset & Leadership Expert
3P Vantage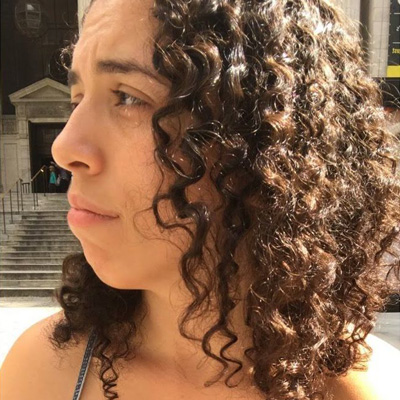 Lesley Cordero
Staff Software Engineer
The New York Times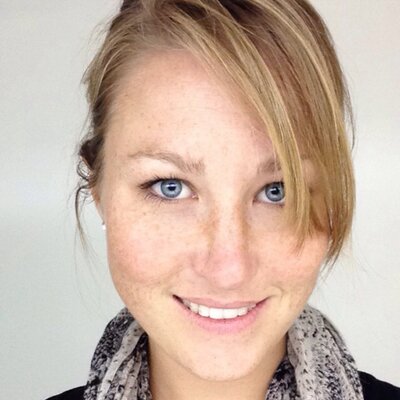 Christina Forney
VP of Product
Uplevel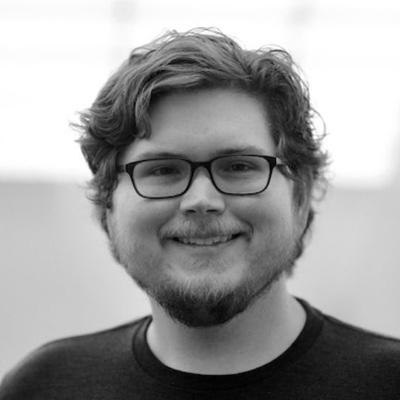 Jeremy Freeman
Co-Founder & CTO
Allstacks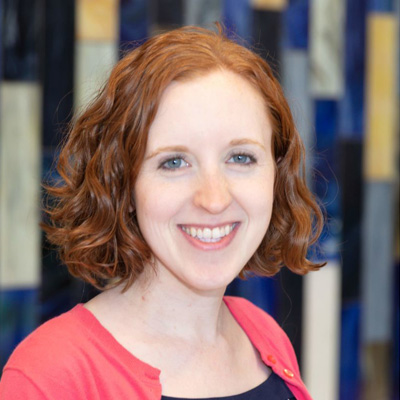 Becky Gandillon
Data strategist
Centric Consulting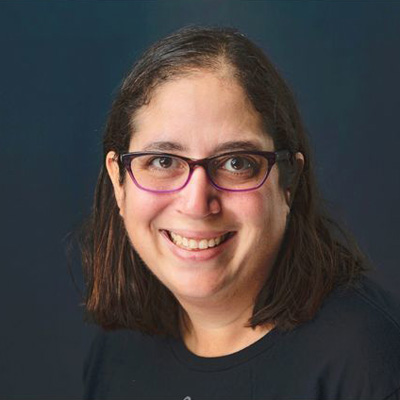 Jossie Haines
Executive Coach for Engineering Leaders
Jossie Haines Consulting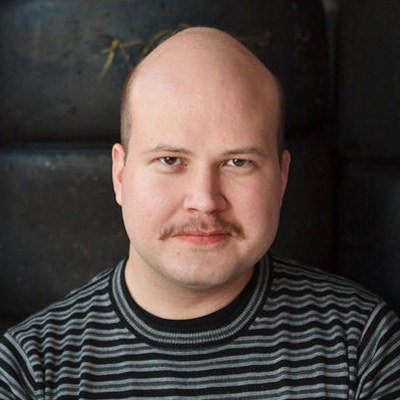 Otto Hilska
Founder & CEO
Swarmia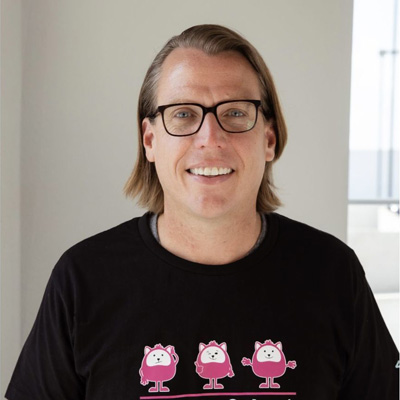 Chris Koehnecke
VP Security Engineering and CISO
Jit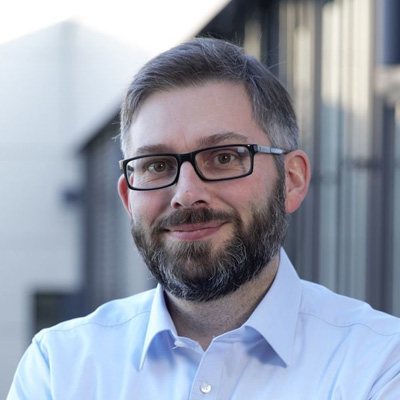 Tobias Mohr
Head of IT Architecture & Production System
Lufthansa Technik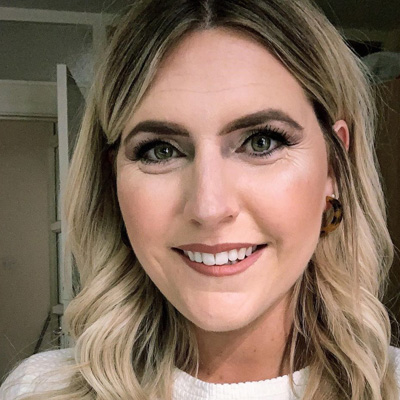 Kimberley Morrison
Automation & Integrated Platforms Leader
Aurecon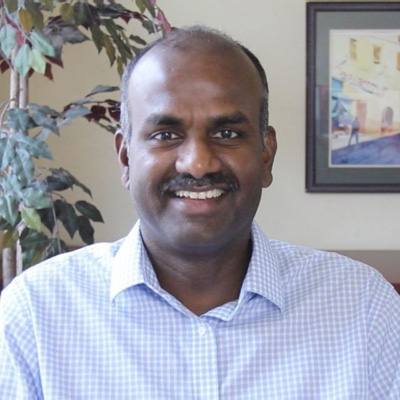 Shiva Nathan
Founder & CEO
Onymos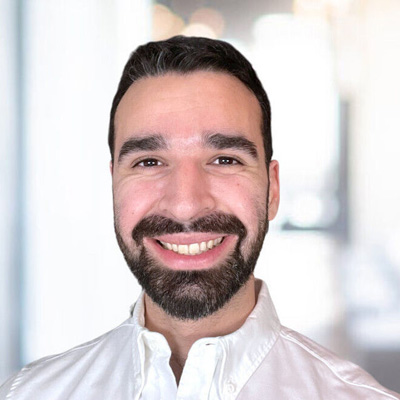 Alex Peattie
Senior Engineering Manager
Front
Marlene Roth
Enterprise Architect
Lufthansa Technik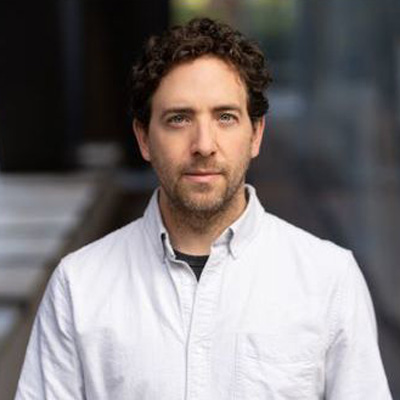 Eli Schleifer
Co-CEO
trunk.io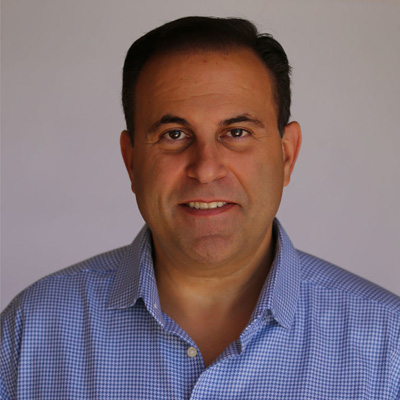 Steve Taplin
CEO
Sonatafy Technology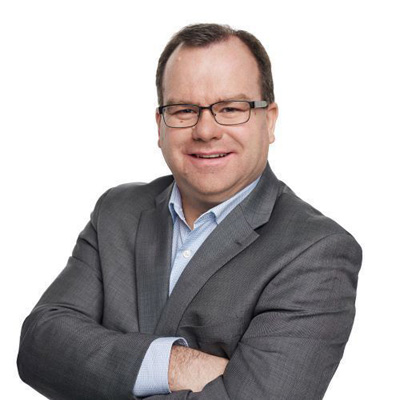 Paul Twigg
CTO
Digital Commerce Bank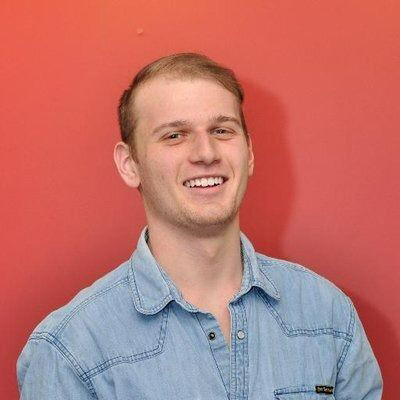 Aaron Upright
Co-Founder
Zenhub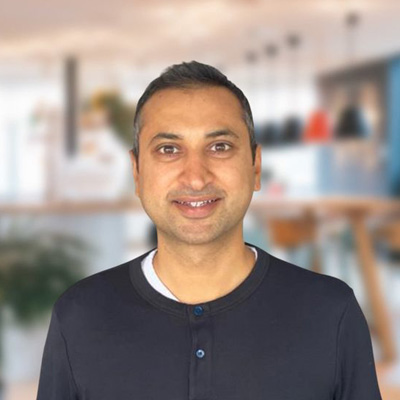 Om Vyas
Chief Product Officer & Co-Founder
oak9
Brian O'Reilly Thaumaturge of Technology Central Payment
Arron Price Director of Software Engineering FIG Marketing
David Ferretti Software Engineer FIG Marketing
Jon Theys Software Engineering Manager CSI, Inc.
Raj Dhillon CTO Serviceo
Troy Foster Manager, Software Engineering CA Technologies
Barbara Stadig Director Of Application Development Hello! Destination Management
Chris Matthews Software Engineering Manager Capital One
John Droigk Software Engineer Intuit
OLGA PONOMAREVA Project manager Yandex
Venkateswarlu Sakruti Solution Architect First Republic Bank
bastian ceppi CTO Etiner Pontificia Universidad Catolica de Chile
Cristian Cortez Owner EmprenDevs
George Lin Dev Mgr Apple
Phi Tran SW Engr Apple
Deepak Muralidharan SW Engr Apple
Kevin McLaughlin Assistant Vice President – Application Development Great American Insurance – Annuity IT
Andrew Barnett Software Developer FIG Marketing
Steven Truong Software Engineer ConvertKit LLC
TINA BU DATA SCIENTIST AIR LIQUIDE
Eric Shore Software Engineering Manager Datalogics
CRAIG MACKEN CEO Sellzy
JAE JAVIER CTO SELLZY
Sri Mudigere Senior Vice President, Developer Products Wells Fargo
Jonathan Moseley Development Team Lead Billtrust
Volodymyr Hartsev Senior UI Engineer Medidata Solutions Inc.
Israel Castro Development Coordinator hotmart
Renato Moreira Development Manager Hotmart
Euber Almeida Development Manager Hotmart
Rineez Ahmed Nazeemudeen CTO Livares Technologies
Dan Siwiec Solution Principal Slalom
Ramesh Jitta Manager Software Engineering Capital One
Flavio Kenji Yanai Dev Manager NIC.BR
Val Novikov CTO FI.SPAN
Mehmet Koc Mobile Applications Lead The Control Group
Lauren Settle Mobile Applications Developer The Control Group
Leica Zetisky Mobile Applications Developer The Control Group
Andras Bodis CTO The Development Factory
Matthew Miller Partner Sequoia Capital
William Burn Lead Software Development Engineer USAA
Jan Giese Engineer ISAO Corporation
Eric Langland Dev Manager Microsoft
David Mytton VP, Product Engineering StackPath
Jeff McLaughlin Director of Technical Marketing Cisco Systems
Bud Lee Sr. Manager, QE 8×8, Inc.
Mayurkumar Patel Director of QE Automation 8×8, Inc.
Daniel Lereya Head of R&D monday.com
Eviathar Moussaffi Dev manager monday.com
Jedidiah Weller CEO OpenForge
Steven Ward Founder CEO Authenticating.com LLC
Katherine Wardin Sr. Engineering Manager Target Corporate
Rod Cope CTO Rogue Wave Software
Neelam Dwivedi Assistant Teaching Professot Carnegie Mellon University
Laura Lu VP Engineering, Platform and Foundations CarGurus.com
Peter Pezaris CEO CodeStream
Claudio Pinkus COO CodeStream
Khalid ALHUSSAYEN Cloud marketplace Section manager STCS
Rob Bleile CFO Research Metrics
Todor Belchev Developer Research Metrics
Julie Pai Program Manager UCI Continuing Education
Grace Francisco VP Developer Relations Roblox
Vandana Premkumar Team Lead Bigcommerce
Ofer Rothschild Software Engineer Microsoft R&D
Tal Maor Security Research & Software engineer Microsoft
Erik Christensen Engineering Team Lead Bigcommerce
Bryan Stokes Vice President, Product Management Vonage
Yaron Kaner Software Engineer Microsoft
Vihang Jadhav Eng 4 Comcast
Safder Raza Senior Engineering Manager Trifacta
Tomer Haimovich Software Engineer Microsoft
Gal Bruchim Software engineer Microsoft
Bartlomiej Hammer Software Development Manager Oracle America
Kady Wood Director GENESYS
Tomislav Panov Co-Founder Codeart
Antonio Janeski Co-Founder Codeart
Laurentiu Matei Software Development Manager eMAG
Leonard Ho Product Marketing Manager Datalogics
Michael Lynn Worldwide Director Developer Relations MongoDB
William Chiu Marketing Coordinator Trulioo
Charlotte Kosche Marketing Smartcar
Jason McClelland CMO, Heroku Salesforce
Stacey Levine Director, Developer Advocacy OutSystems
Derwin de Vera Director of Engineering Flipp
Adrian Wong Senior Team Lead Flipp
Hairong Huang Senior Developer SAP America Inc
Beyang Liu CTO Sourcegraph
Anatoly Kvitnistky VP of Growth Trulioo
Justin Johnson Director, Developer Relations StackPath
Ben Maxim AVP Software Development Michigan State University FCU
Mark Brandyberry Chief Operating Officier Illinois Rocstar LLC
Tom Friend Director SK hynix
Steve Newman Founder Scalyr
Ketan Gangatirkar Vice President of Engineering – Job Seeker Indeed
Claudia Galvan Technical Advisor Early Stage Innovation
jody bailey Head of Technology Pluralsight
Alvin Cho Chief Architect IBM
Junji Kuriyama Senior Specialist DENSO CREATE
Takashi Nishimura Manager DENSO CREATE
Marcos Martin CIO&COO Toronto S.A.
Dragos Rusu CEO BYTEX
Sherif Koussa CEO Software Secured
Tracy Schlabach Sr. Product Marketing Manager Accusoft
Bach Kuoch Sr. Software Engineer VMware
John Armenia Director of Self-Hosted Solutions Accusoft
Ryan Aipperspach CTO MDsave
Karen Martirosyan Director of Engineering MDsave
Lance Ball Principal Software Engineer Red Hat
Andi Mann Chief Technology Advocate Splunk
Takuma SAWAI IT Architect D2C Inc.
Brian Jaquet Sr. Director, Public Relations Roblox Corporation
Michael Palermo Developer Relations HERE Technologies
Brandon Patrick Dev Manager Randall-Reilly
Justin Johnson Director Developer Relations StackPath
Aaron Neuenschwander Head of Strategic Parnerships Lambda School
Jeff Henriod Director of Partnerships Lambda School
Renu Motwani Head of Product, API and Integration Broadcom Inc.
Justin LeFurjah Engineering Tech Lead 99designs
Catherine Cashin Director Roblox
Robert Hendrie Software Engineer Bankwest
Hitesh Bechar Principal Engineer Bankwest
Dylan Watson Technical Lead Bankwest
Citrady Pangestu IT Specialist Bankwest
Josh Krammes VP, Community StackPath
Michael Anger Sr. Staff Programmer/Analyst Qualcomm
Kirsten McGinn Training Specialist/Developer NCDOC/US Navy
Jeff Haynie Cofounder & CEO Pinpoint
Andy Zambito VP Sales Pinpoint
Janet Kaufman Technical Project Manager American Express
Grinish Nepal Sr. Software Engineer American Express
Oleg Stolyar Group Engineering Manager Consensus Corp.
Hyung Park Sr Manager, Software Development Financial Engines
Jason Cloud Sr Sound/Systems Manager – Office of the CTO Dolby Laboratories
Sreelakshmi Sarva Senior Director Juniper Networks
KENRYO KANAYA Manager Toshiba Digital Solutions Corporation
Ruslan Shkolnykh Sr. System Engineer VCA
Stephanie Turner CTO Covalent Media Systems
Rahul Deshpande Sr Engineering Manager Ciena
Lisa Sidlow VP of Sales Developer Media
Abhijeet Singh BUsiness Development Manager Cisco
Minakshi Singh Technical Architect Capgemini
Remy Guercio Product Marketing Manager Cloudflare
Jeremy Pollock Director Product Management PubNub
Matthew Huard Principal Engineer WB Games
Diana Lazar Founder Stealth
Laura Reyes Ceo Sio2 global group
Larry Chao Partner Silicon Catalyst
Kristopher Floyd Founder TeamMate
Jacob Song Sr Director of Engineering LG Silicon Valley Lab
Ken Matsumoto VP NRI IT Solutions America, Inc. NRI Pacific.
Axel Goulet Account Executive Bonitasoft
Tamas Holczer CoFounder ScreamingBox
Idalia Ramos Account Executive/Developer ScreamingBox
Jayesh Shah VP Customer Success
Avneesh Kumar Founder/CEO Schoolze, Inc.
Hooman Hodjat Founder Yanalex
Surag Sheth Co-Founder Title
Chinedum Umachi Product Manager Pacific Gas and Electric
Matt Lock Founder Raddish
Jesse Miller General Manager Learndot
Mi Wan Shum Sr. Performance Manager IBM
CARLA ITZKOWICH President International Contact, Inc.
Jamessey Noel Ceo Cosmebook
Deepak Shah Director of Engineering Yodlee Inc
Raviteja Srigiriraju Senior Product Manager Sigmaways inc
King Huang Application Architect Oildex (DrillingInfo)
Faran Thomason Founder JCV
Rebecca Woodcock Venture Partner 500 Startups
Edgar Diaz CEO Melierax
Warner Henson SVP Marketing InterField Inc
Alex Witt CFO SWFT Blockchain
Moaath Sebiaa Founder/Marketing/Entrepreneur www.traideals.com
Balaji Thirugnanam Leader INT9 Solutions
BP Bhat Director Heuristix Systems
Henry Fan Managing director Crossvine Capital
Bharath Reddy Founder Food Bots
Anthony Fabbricino Product Manager BNY Mellon
Ed Arenberg CTO EPage
Thejas Gupta Business Development Manager Mistral Solutions
Maire Sogabe Security Principal PG&E
Cindy Lain Chief Digital Officer iTalent Digital
Kevin Leong Product Manager Rockset
John Montoya CEO Innovo Builders
William Idrissi C level executive Mbys.io
Ritesh Patel Director Mindteck Inc
Barrett Leibe President Software Express
Gagan Kanwar Director Salesforce
ripley jene Product Operations Engineer Apple
James Riseman Principal MarTech Review
Outhone Bounkhoun Director of Product Breadware
Danny deLaveaga Founder Breadware
Saurabh Mittal Master Technical Architect Salesforce.com inc
Krishna Raja Founder and CEO SupportLogic, Inc.
Lawrence Spracklen VP of Engineering SupportLogic, Inc.
George Panotopoulos Principal oeworks LLC
Willem De Lange Director Robotics Innovations Synapticon Inc.
Jefferson Braswell CEO and Founding Partner Tahoe Blue
Michael Palermo Developer Relations HERE Technologies
Vinod Joseph Senior Director Samsung
Tharina Lee Pres TL Inc
Sagar Naik Associate Director Wayfair
Sam Gabor Recruiting Manager Wayfair
Karl Yang Computer Systems Developer Sr USPS
Keenan Olsen Developer Evangelist Galvanize
Elliott Saslow Data Science Evangelist Galvanize
Abraham Langer Founder Business Advisory Board LLC
Neal Vitale Advisor DevNetwork
Alex Lewin Software Engineer/Author Alex Lewin
Ashwin Ganesh Director, Outreach Decentralized Education Nexus
David Sabo Director of Developer Relations Palo Alto Networks
Felecia Fierro Sr Marketing Manager PubNub
David Schmidt Sr Marketing Manager PubNub
Simon Jones VP of Marketing PubNub
Sangmin Lee Technical Lead NHN Entertainment
MUSTAFA SARI Software Development Specialist TURKSAT
KEMAL CAGRI BARDAKCI Software Development Specialist TURKSAT
Tim Bracken Software Engineering Manager Penn State University
Mike Bursell Chief Security Architect Red Hat